International Brotherhood of Electrical Workers Local 932 was chartered by International President D.W. Tracy on January 28th, 1936 in the then named city of Marshfield, Oregon. Marshfield changed its name to Coos Bay in 1944. The original jurisdiction was Marshfield and vicinity.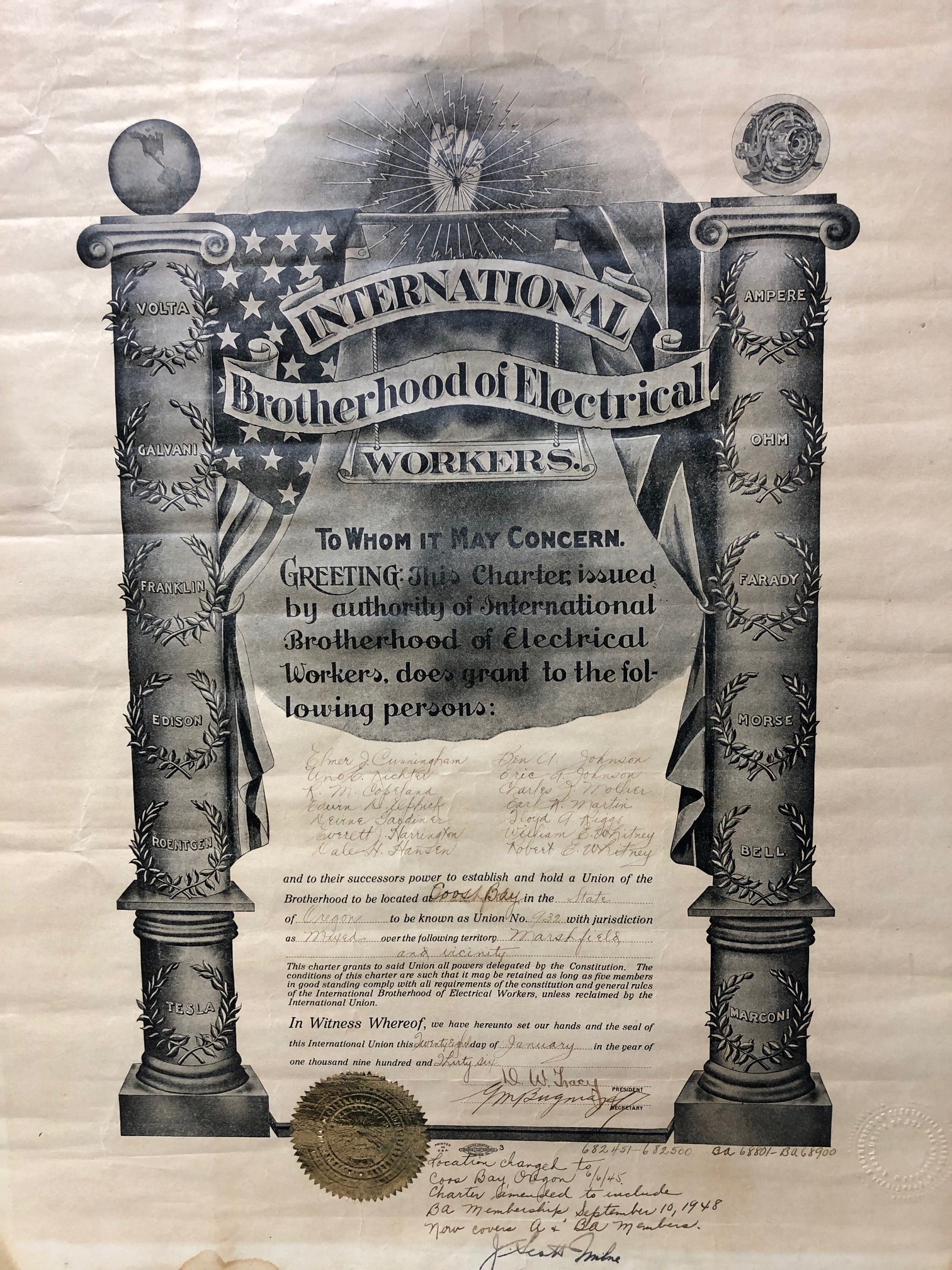 Today, IBEW Local Union 932's jurisdiction covers a majority of the Oregon Coast, from Lincoln City, to Brookings- Harbor and the California border. Our coastal jurisdiction is entirely rural. The largest community being the twin towns of Coos Bay and North Bend with a combined population of 25,662.
IBEW Local 932's electricians perform work in all areas of construction including Industrial, Commercial, Government, Residential, and Service Work.
In Partnership with the National Electrical Contractors Association and our signatory employers, we do a majority of all electrical work performed on the Oregon Coast.
Page Last Updated: Apr 07, 2019 (10:43:07)